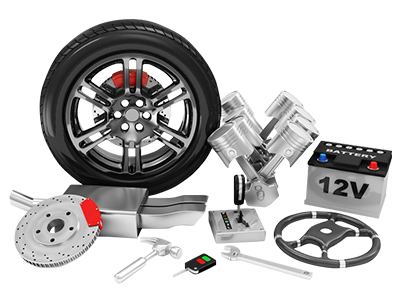 Parts Center
We cordially invite all our beloved customers to check out our miscellaneous service specials for substantial discounts on quality services.
The Benefits of OEM Parts
When you need to make repairs on your Chrysler, Dodge, Jeep or RAM be sure to come to D'Amico Chrysler Dodge Jeep RAM. When you use the original equipment manufacturer parts, they are designed specifically for your vehicle and you are always better off. If you are unable to locate a specific part, D'Amico Chrysler Dodge Jeep RAM can order a variety of these parts for you.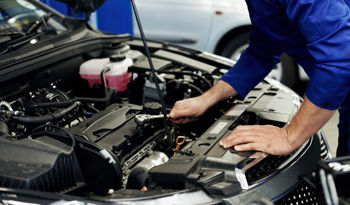 Customer Reviews

D'Amico CDJR
1051 State Route 5 and 20, Geneva, NY 14456
Serving
Geneva

,

Waterloo

,

Canandaigua

,

Seneca Falls

&

Newark, NY

The benefit of having your vehicle serviced at D'Amico CDJR is the quality of service provided by our factory-certified technicians. They can use their day-to-day experience and years of ongoing factory training to assess all those nuances of the job. Because they do these services all day long, they have a routine down to prevent leaks and any breakdowns in the vehicle. They also come to us only after successfully demonstrating their versatility to work on all makes and models. This assures us that they have the flexibility to solve problems that they haven't seen before.

Original equipment manufacturer or OEM parts have many advantages over aftermarket parts. OEM parts will always be of a distinct quality than aftermarket parts. OEM parts need to undergo a precise inspection process to ensure that they will be of the best possible condition. While aftermarket parts are mass-produced to fit a variety of various kinds of vehicles, this kind of versatility might sound like a good thing - and they do tend to be less expensive than OEM parts - but they don't have the same quality and reliability of something that was built by your vehicle's manufacturer.
Parts Center
D'Amico Chrysler Dodge Jeep Ram only used OEM (Original Equipment Manufacturer) parts to change your oil and perform any other service or repairs. This means that you are getting all the parts and products that the engineers who designed your vehicle also engineered to work with it. When you consider that it costs a billion dollars to engineer a new generation of an automobile, you can imagine how much time these factory engineers spent tweaking the formulas to earn their keep.
The OEM parts often come with an industry standard warranty. Means above that they can be repaired or replaced at no extra cost to you if they should break soon after they are installed in the vehicle. Many of these warranties are valid across the country, so you do not have to worry about paying for a whole new part should your vehicle break down thousands of miles away from your home. OEM parts are designed by your vehicle's manufacturer, so they will be certain to fit properly when installed and be just as easy to replace. OEM parts can save you time and money by visiting D'Amico CDJR on today for all of your needs.